Polypropylene Strapping
Polypropylene (PP) strapping is suited for light to medium-duty applications. This can include palletizing, unitizing, and bundling. It is a more affordable material. It should be avoided in applications where there is constant pressure on the strapping. Such pressure can cause irrecoverable stretching.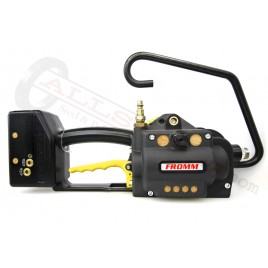 Some of the main features of polypropylene strapping are as follows:
It is an economical choice
The material offers highest amount of elongation
It has low level of recovery
PP strapping has low strength comparatively
It should be used for short transportation requirements. It is also recommended to be used in applications where the load needs to be protected against the environment.
Overall, plastic strapping is used in applications involving lumber, paper, and fresh produce. It can also be used to reinforce stretch wrapped pallets.